Venue
Notice the change of the venue: the workshop will be held at FMI Observational Services ("Ilmatieteen laitos, Havaintoyksikkö"), Sahaajankatu 20E, Helsinki.
Metro stop "Siilitie" + 10 min walk
Metro stop "Herttoniemi" + 5 min by bus 79
Click on the map to zoom.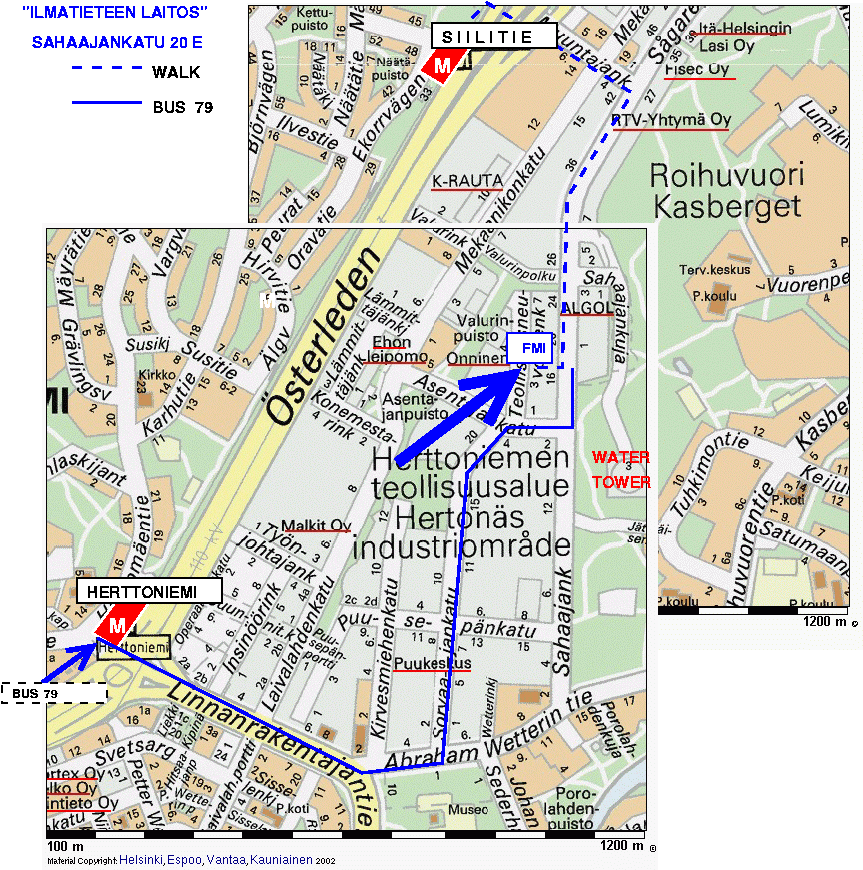 .
Hints
Public transport tickets can be bought at R-kiosks (in Kaisaniemi, Metro station) or ticket automates.
local single fare 2 EUR (valid for example for harbour - Kaisaniemi - Sahaajankatu),
regional single fare 3 EUR (valid as above, plus for example Helsinki/Vantaa airport bus 615 - Kaisaniemi).
Three-day turist tickets can be bought at R-kiosks. Options:
FMI Headquarters as well as the recommended hotels Arthur and Cumulus (see Accomodation) are within 50 m from the Kaisaniemi Metro station. The metro to Siilitie will leave from the right hand side when you enter the platforms from the stairs (travel to Siilitie takes 15 minutes, train interval is 3-5 minutes). A taxi drive to the meeting place from the hotels will take 15 minutes and cost around 15 euros.
The dinner will take place in a greenhouse of the Botanical garden (Kasvitieteellinen puutarha), Kaisaniemi. Please use the Northern gate, address: Kaisaniemenranta 2.